Retirement Planning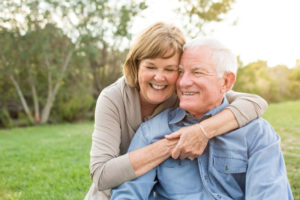 There's plenty of retirement advice in today's market – and not all of it is wise. For example, you've probably heard you should prioritize saving in a 401(k) for your later years. However, did you know 401(k)s are taxed at withdrawal, so you'll likely face steeper taxes than you would today?
At Journey Financial Group, educating clients is our number one priority. We give you all the information you need to make the best decisions for your retirement. The goal is to help you retire as tax-efficient as possible, so you can use the money you've earned instead of losing it.
We're more than an Upland retirement planning firm, too. Partnering with Journey gives you access to experts on wealth management and insurance, helping you stay financially sound today while you build for tomorrow.
Journey has helped countless clients protect their future with strong retirement planning. We'll draw up a personalized plan to match your needs and assets, then work together to execute that strategy.
Working with Journey, you'll also learn about retirement – like why some savings methods are better than others, and why the timing of your retirement is so crucial. Rather than selling you on a one-size-fits-all approach, we'll give you the tools to choose the perfect option. We work in the best interest of YOU and your needs!
Good, sound advice is just a phone call away. Call Journey Financial Group today at (888) 202-0369 for a complimentary consultation with an Upland retirement planning expert.