Wealth Management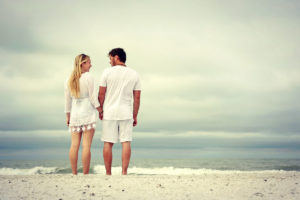 Looking for a financial advisor in Upland or the greater Inland Empire? You need a team you can trust. After all, you and your family will rely on your financial portfolio for years to come.
Journey Financial Group is built around helping clients achieve the most with their money, while protecting your assets for the future. We earn our clients' trust the old-fashioned way: through time and hard work. We work in the best interest of our client.
When you first meet with one of our Upland financial advisors, we won't ask you to bring any paperwork or financial statements with you.
Instead, we'll use that first meeting to get to know you: What are you looking for in a wealth management firm? What are your financial needs and assets now and in the future?
We take a unique view of your entire financial picture, including all of your insurance and retirement accounts. Our years of experience building and managing clients' finances gives us the confidence and know-how to draw up a perfect strategy for you.
As your portfolio grows and changes, the Journey team will always be on hand to help you determine your next financial move. We're invested in your success and will use all of our resources to help you attain it.
We view our relationships with clients on a scale of years – not months or days. When you're ready to work with an expert team that has your best interests at heart, call Journey Financial Group at (888) 202-0369 for a complimentary consultation.