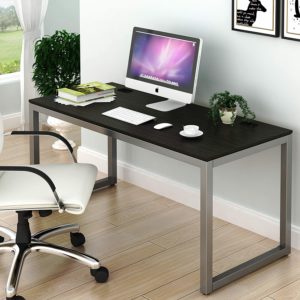 In light of recent events, many people have transitioned their work life to their homes. We here at Journey have been working from our homes for the last 2 years, so there was not much change for us when it comes to our daily work habits.
Journey was sub-leasing from another company for about 5 years until 2018 when the other company decided to move offices. Chad (owner of Journey) had to make some quick decisions as to where the team would move to. As we searched and reviewed many offices to lease, our IT Company suggested the "work from home" idea. We were already set up with remote server access, so having an office wasn't exactly necessary. In May 2018, we officially transitioned to working from home. Each team member was able to get set up with phones, computers, desks, and printers within a couple of days and business was able to resume as normal.
---
Here are some of our tips, tricks, thing's you'll miss, and things you won't:
Tips/Tricks to working from home:
Keep a consistent schedule

Working from home allows flexibility in your schedule, but keeping it consistent is key to maintaining a productive and efficient work day. Get up at the same time, start work at the same time, take your lunch at the same time, and end at the same time. Set yourself a timer if needed! This also helps with separating your personal and professional life. Set time to work but also set time to spend with your family.

Remember to take breaks

As a salaried or hourly employee, you are entitled to take your breaks and if there is any time to remember to use them, it is when you are working from home. Take a 15 minute break, go for a walk, do some laundry. Also, remember to take a decent half-hour to hour lunch. Get away from your desk, make yourself a lunch, and eat at the dining table NOT at your desk. Your mind and body need breaks.

Have your desk in a remote location in the home

If you have the ability to do this, make sure your desk is in a room or office with a door that can close. Phone calls, virtual meetings, and thinking time all require a quiet, remote location. If you have children, I'm sure this is the MOST important thing for you.

Exercise/Healthy habits

Now that you don't have to sit in traffic twice a day, you should have some additional free time, use it wisely! Exercise 3x/week for 30 minutes at a minimum. Make your meals instead of buying them. Exercise will help relieve stress, will make you feel better, and will help your productivity. Eating healthy meals will ensure your body is getting the nutrition it needs but also it will ensure your work flow is not interrupted by "food coma".

Stay connected with your team

Use messaging systems, virtual meetings, phone systems, anything to ensure you stay connected with your team. Talk with them the way you would if you were still in the office. Talk about your lives, your work, and your stresses.
---
Things You'll Miss:
Seeing your co-workers everyday

You will miss seeing them, talking with them, and sharing in the everyday work banter. There is a certain bond you create with your coworkers and although the bond may change, it will still be there. As long as you stay connected, you will still feel a sense of community with your coworkers.

Meeting with clients

The face-to-face interaction with clients is important in building a solid, trusting relationship with a lot of your clients. However, as long as you can still show them how trustworthy, humble, and honest you are by your work ethic, those relationships will still build and still stay strong. Many of our clients feel a close connection to our team members and they've never even met in person! Talking on the phone, emailing, and texting are all great ways to stay in communication with your clients.

Getting out of the house

Having an office to go to allows you to get out of your house and have a semi-social life. It also allows you to separate your personal and professional life with ease.
---
Things You Won't Miss:
TRAFFIC, TRAFFIC, AND MORE TRAFFIC

We cannot stress this enough… we have saved NUMEROUS hours by not having to travel to an office every day. This is especially true for those that live in Southern California. We've saved on gas and car maintenance. Our sanity has also been saved by not having to sit in hours of traffic every day.

Having to get dressed everyday

It is so convenient to not have to worry about ironing clothes on Sundays for the week, or sending clothes to a dry-cleaner. It is amazing to be able to stay in pajamas/sweats/yoga pants all day if you want. For women, you DON'T have to put on all of your makeup or do your hair every day. We have saved hours not having to sit at our vanities for an hour each day.

Spending money on lunch

Let's face it, most people do not bring a lunch to their place of work every day. As an office, we used to go out to lunch at least 2-3 times per week. Although we enjoyed getting out of the office, we have saved hundreds of dollars not going out to lunch every week.
---
Some last minute thoughts:
Remember to go outside.

Remember to open your blinds and let the sun shine in.

Remember to spend time with your family.

Remember to stay safe, healthy, and help flatten the curve.
YOU WILL USE YOUR TIME MORE EFFECTIVELY!

YOU WILL BE MORE PRODUCTIVE!

YOU WILL BE MORE EFFICIENT!

YOU WILL SAVE MONEY!